Become A Franchise Partner
The Knot Churros became an instagram sensation in 2019 a boutique desserts cafè specialising in the world's first churros afternoon tea. After great success in 2019 our second year of business was hit with COVID but we did not let this get in the way we continued our growth by providing the very first at home churros kits which sold out within the first week. Fast forward to 2023 we now have our flagship store in Knightsbridge a luxury desserts bar and a kiosk in Europes biggest shopping mall Westfield White City.
The Knot Churros has had the privilege to be the first UK desserts company to collaborate their desserts with great brands such as Disney, Care Bears, Strawberry Shortcake and many more to come... Stay tuned
Enquire now
Why The Knot Churros
Become part of an established on trend brand with great marketing and affiliations.
Proven Business Model: with three stores in the heart of London. A boutique cafè in South Kensington, A takeaway kiosk in Westfield and a grand luxury desserts bar in Knightsbridge.
Comprehensive Training & Support.
Turnkey business concept with an extensively tested recipe not only making revenue on desserts but with an on trend brunch and burger menu !
If you are interested in a new opportunity and have great passion for being part of a fast -growing brand with a great ethos you are in the right place!
Get in touch with us today to learn more about our franchise opportunities.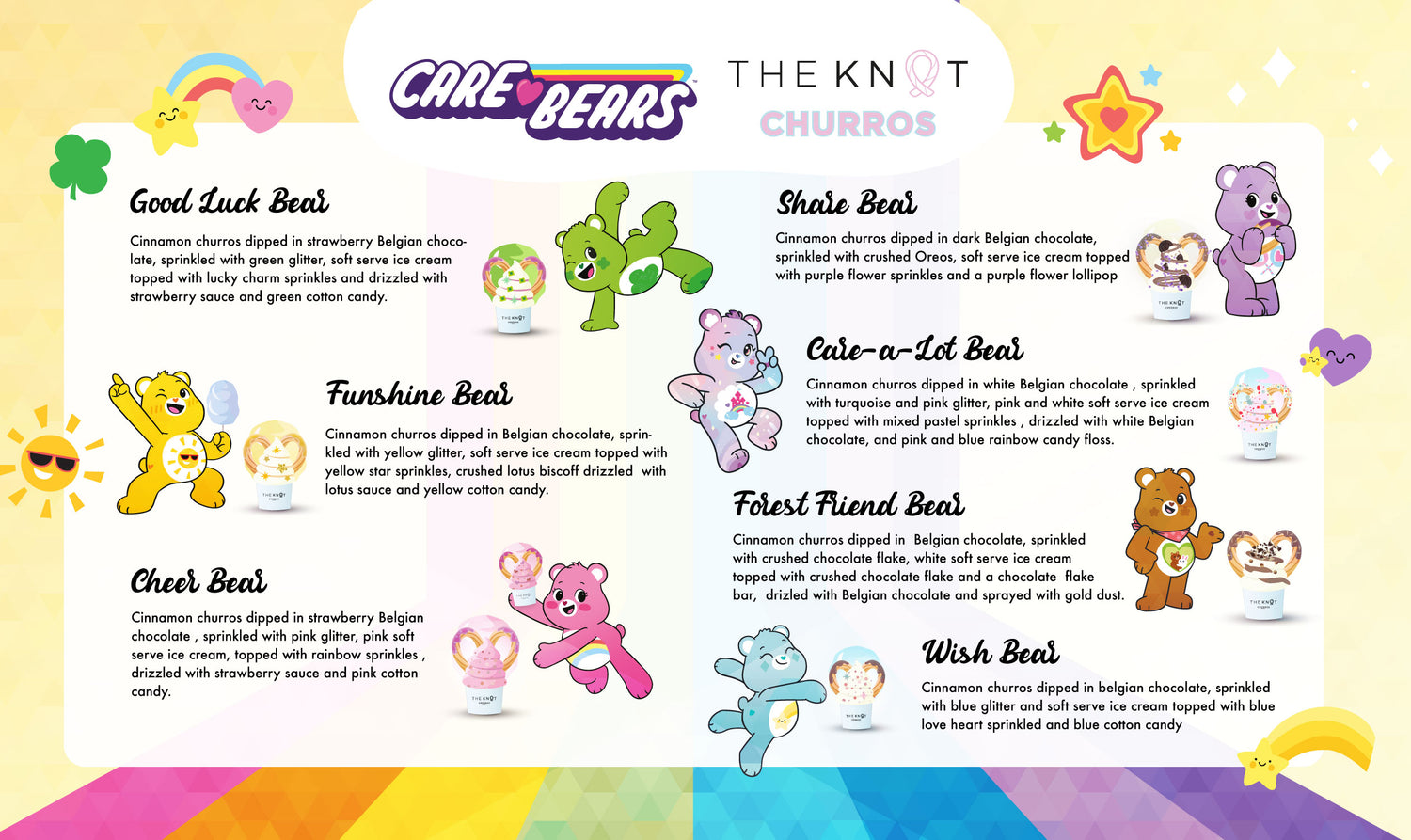 Become part of a fast growing brand.
With over 200k social media followers, 8 million views and 250k likes on just one reel on social media. The Knot Churros has become an instagram sensation. With people from all over the world traveling to try our very unique menu, whether that be our instagrammable chilled churros with cotton candy or our rainbow bagels.
From our great social media presence we have had the privallage to work with amazing brands such as Disney, Care Bears and More!
view details
Private Events
The Knot Churros is not only the go to place in London for tasty churros and outstanding burgers. We also host private events in our stores. We have hosted exclusive launch parties with live a live pianist and personlised food to the theme of the party.
view details
Stores
We have three proven business models to franchise.
The Knot Churros flagship luxury desserts bar in Knightsbridge.
South Kensingtons boutique café.
A Kiosk in the heart of Westfield shopping centre.
view details
Franchise
Enquire today to find out more on how to franchise the fast and growing brand The Knot Churros
Follow us on social media to see the magic in action
@theknotchurros
Enquire Now
Franchise Application Form